Whether you're looking to further your understanding of Virginia's storied past or just fill your belly, the area around Historic Buckland is full of lively venues and educational opportunities.
Old Bust Head Brewery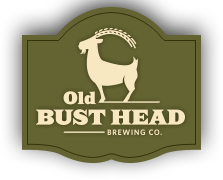 This picturesque cornerstone of Vint Hill was coyly named to salute the locals who inhabited the area in the good old days. In addition to its commitment to perfect the art of commercial brewing, Old Bust Head Brewing Company is invested in the sustainability of local and global natural resources. Beside the brewery's delicious beer, enjoy trivia nights in the taproom, live music from outstanding local bands, and visits from food trucks like The Bone, Fava Pot, and SoBo. Old Bust Head has something happening every week, so be sure to check out their events calendar.
Vint Hill Craft Winery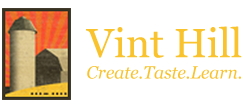 The Vint Hill Craft Winery is located in one of the historic barns at Vint Hill, which has been renovated into a sustainable, eco-friendly production facility with state-of-the-art wine making equipment. Vint Hill Craft Winery is the most unique of its kind, offering education and hands-on participation in the wine production process.
The Covert Cafe


The Covert Cafe proudly serves breakfast and lunch to the Vint Hill community and the neighboring communities of Gainesville, Haymarket, Warrenton and Manassas. Relish their homemade soups, delicious sandwiches, savory salads and home-baked desserts. Covert Cafe also provides a free food delivery service.
The Inn at Vint Hill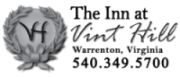 This retired military base resides on about five acres of gorgeous Virginia farmland steeped in rich history. The Inn itself is an around 1,500 square ft colonial beauty with three overnight suites, a spacious pool, lots of meeting rooms, an English-style pub, banquet hall and accessible parking with a expansive patio from which to take it all in. Immerse yourself in the Cold War by booking a team-building exercise in our Escape Room and prevent the onset of WWIII. Take advantage of this unique and beautiful setting to tie the knot in our glamorous Venue.
The Cold War Museum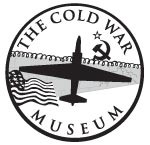 The Cold War Museum seeks to memorialize the people and events of those years and educate future generations about that era housing such exhibitions of items from the Berlin Airflift, USMLM, USS Pueblo, USS Liberty, the U-2 Incident, the Bay of Pigs, and the Cuban Missile Crisis, it is a must see museum.
The Fauquier History Museum at the Old Jail



The Fauquier Historical Society maintains a local museum, housed in an 1808 jail giving the museum a unique authentic feel, which makes the building itself part of the exhibit. The building is located in Warrenton beside the Fauquier County Courthouse and contains a plethora of artifacts and documentation that reveals the intricacies of life during the development of Warrenton and the surrounding area.