Historic Periods
From Native American Settlement to Present Day Virginia
Go to Pre-Colonial
Pre-Colonial
Pre-Colonial history of Buckland and the surrounding countryside. Up to 1607, the founding of Jamestown.
Go to Ante-Bellum
Ante-Bellum
History leading up to and including the Civil War ending with the defeat of the Confederate Armies in 1865.
About
Please make a directed donation to The Buckland Love Museum which was established for the purpose of housing a state-of-the-art, interdisciplinary exhibit of the archaeology, architecture, industrialization, transportation, cultural landscape, and historical record of the Town of Buckland as well as the earlier Manohoac Indian Settlement that was located on this site along the Susquehanna Plain Path (Old Carolina Road) on Broad Run. The Founders are devoted to preserving this site and the Buckland Mills Civil War Battlefield, for the Commonwealth of Virginia and the Nation.
Buckland Preservation Partners
Working together to Preserve, Protect and Promote Buckland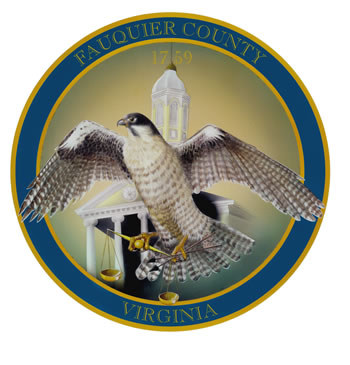 FAUQUIER COUNTY
Steeped in equestrian tradition, and surrounded by wineries and vineyards, today Fauquier County is known for being at the heart of hunt and wine country. Famous for its horse farms and beautiful rolling land at the foothills of the Blue Ridge Mountains, Fauquier offers contrast as both a natural haven and gateway to bustling Northern Virginia and the D.C. Metropolitan Area
PRINCE WILLIAM COUNTY
Our goal is to furnish our historic sites with artifacts and materials to help illustrate the stories and importance of each property. Through displays, educational talks and interpretation, our citizens will have a greater appreciation and understanding of our community's important role in the development of our nation.

VIRGINIA DEPARTMENT OF HISTORIC RESOURCES
The Virginia Department of Historic Resources is the State Historic Preservation Office. Our mission is to foster, encourage, and support the stewardship of Virginia's significant historic architectural, archaeological, and cultural resources.
NATIONAL PARK SERVICE AMERICAN BATTLEFIELD PROTECTION PROGRAM
The American Battlefield Protection Program (ABPP) promotes the preservation of significant historic battlefields associated with wars on American soil. The ABPP focuses primarily on land use, cultural resource and site management planning, and public education.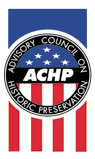 THE ADVISORY COUNCIL ON HISTORIC PRESERVATION
The Advisory Council on Historic Preservation promotes the preservation, enhancement, and sustainable use of our nation's diverse historic resources, and advises the President and the Congress on national historic preservation policy.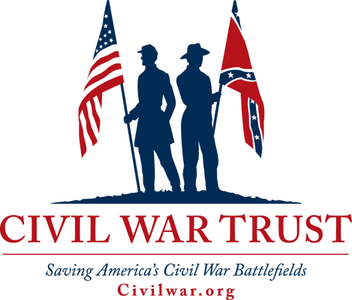 CIVIL WAR TRUST
Working to Save America's Battlefields.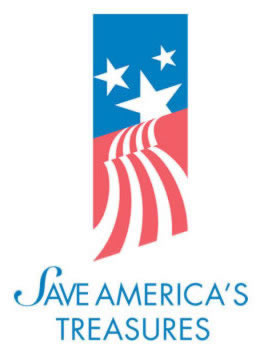 SAVE AMERICA'S TREASURES
The Federal Save America's Treasures grants program began in 1999 Logo for the Save America's Tresures program and helps preserve nationally significant historic properties and collections that convey our nation's rich heritage to future generations of Americans

PRESERVATION VIRGINIA
Our mission is to make Virginia's communities and historic places of memory stronger, more vital and economically sustainable through preservation, education and advocacy.

CULTURAL LANDSCAPE FOUNDATION
Connecting People to Places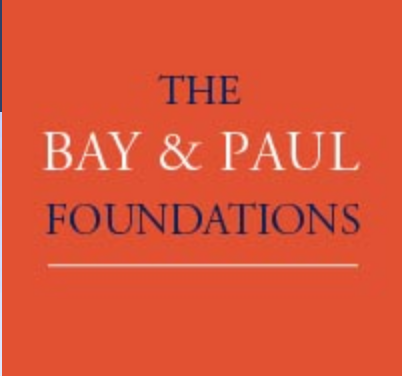 THE BAY & PAUL FOUNDATIONS
Our mission is to foster and accelerate initiatives that prepare agents of change working to strengthen our social compact and develop authentic solutions to the challenges of this pivotal century.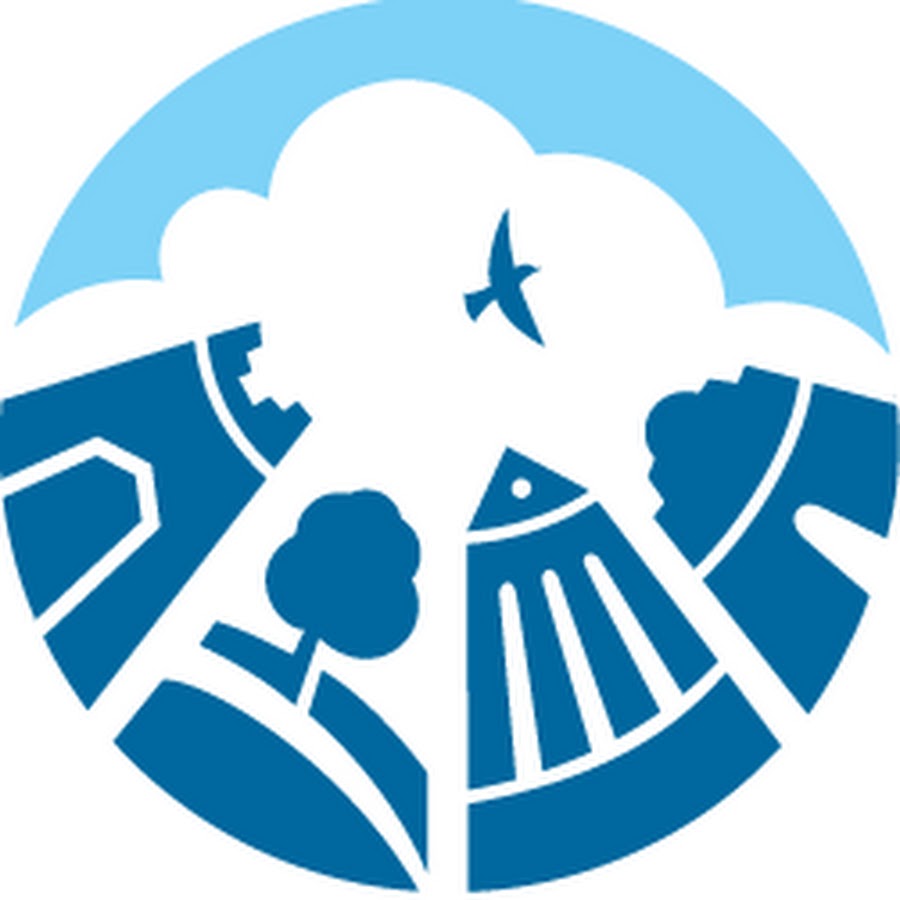 NATIONAL TRUST FOR HISTORIC PRESERVATION
Saving Places
VDOT
The Virginia Department of Transportation's (VDOT) cultural resources program is focused on complying with federal and state historic preservation mandates, such as the National Historic Preservation Act of 1966 (Section 106) and its implementing regulation, 36 CFR Part 800.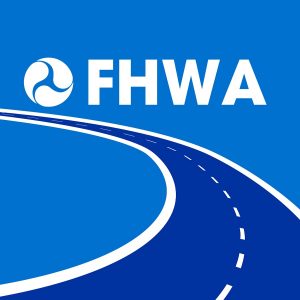 USDOT Federal Highway Administration
The preservation of historic roads is important to the preservation of national heritage and culture. Both governmental and non-governmental agencies have created programs intended to create an appreciation for and safeguard historic roads and the social history they embody. Examples of programs and projects in historic road preservation are listed below
Journey Through Hallowed Ground
The Journey Through Hallowed Ground Partnership is a non-profit, four-state partnership dedicated to raising awareness of the unparalleled American heritage in the region. The Journey Through Hallowed Ground was recognized by Congress as a National Heritage Area and offers authentic heritage tourism programs and award-winning educational programs for students of all ages.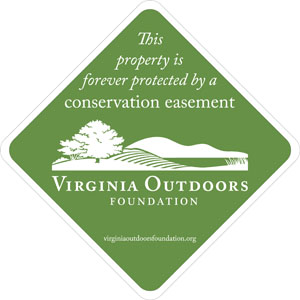 Virginia Outdoors Foundation
The Virginia Outdoors Foundation (VOF) is Virginia's leader in land conservation, protecting more than 800,000 acres in 107 counties and independent cities. VOF is a public organization, created by the Virginia General Assembly in 1966 under Virginia Code § 10.1-1800. Today, we receive both public and private support for our work.

Land Trust of Virginia
Founded nearly a quarter century ago, the Land Trust of Virginia is a thriving 501(c)(3) non-profit organization that relies upon the generous support of our community and landowners to fulfill our mission. We are a trusted conservation partner, recognized and accredited by the Land Trust Alliance as a land trust that meets "national standards for protecting natural places and working lands forever."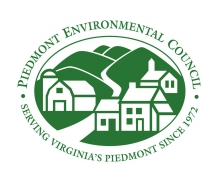 The Piedmont Environmental Council
The region, which includes several of the fastest growing jurisdictions in the nation, has faced serious challenges over the decades. Yet, the people of the Piedmont care deeply about it and have strived to protect its special places and natural values. In 1972, their energy, commitment and collaboration gave shape to The Piedmont Environmental Council (PEC) a 501(c)3 nonprofit.
Citizens For Fauquier County
Founded in 1968, Citizens for Fauquier County is a non-partisan, non-profit organization representing hundreds of individuals and families active in local conservation efforts. Our mission is to preserve the natural, historic and agricultural resources of Fauquier County, and to protect the County's unique quality of life through education and leadership.

Mosby Heritage Area
The MOSBY HERITAGE AREA ASSOCIATION, created in 1995, strives to preserve this national treasure through EDUCATION— expanding awareness, appreciation, and stewardship to benefit future generations.
The Fauquier Historical Society
We aim to stimulate interest in Fauquier County and Virginia history by preserving the evidence of our past, connecting it to our present and educating the community about its importance to our future.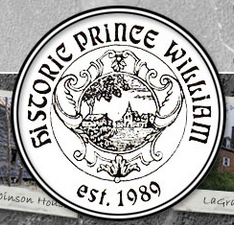 Historic Prince William
We are a non-profit organization, working in partnership with other historical groups in this area by: disseminating historical information through programs and publications. Promoting historical preservation and protection of County resources through public education. Broadening the base of public interest in local history by sponsoring tours, speaking in schools, supporting research, and printing material of historical interest.
Carter Hudgins
Chair, Department of History and American Studies at Mary Washington College
Latest news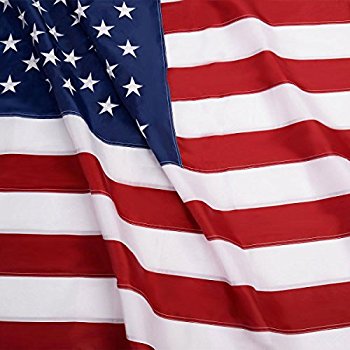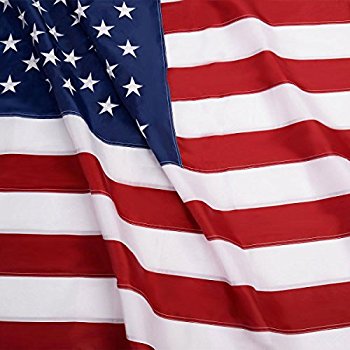 This brochure, Fauquier County in the Civil War: The Bristoe Campaign Oct-Nov 1863, details information about Civil War battles fought in and around Fauquier County, these engagements were a part of General Lee's Bristoe Campaign. County Brochure 8x11Bristoe
Previous
Next